History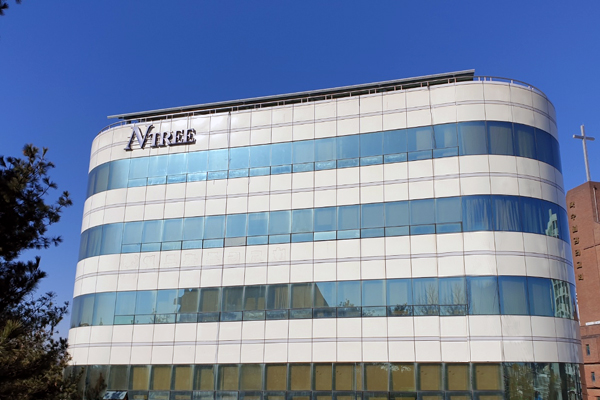 "Footstep of NTREE Testing Lab."
New Technology for Renewable Energy & Electrical Testing
NTREE Testing Lab. was established in 2006 and started to become a laboratory in 2010.
We are expanding our industries area from the existing LED lighting test to EMC, RF testing, and all value chain from technical support to testing and certification.
Based on the technical skills and know-how of NTREE Testing Lab., we will stand out as a company that leads the Korean and Global certifications and testing market and create new values.
2017 - 2022
2017.02

Extend the field of 'Electromagnetic & Raido frequency device'

2017.04

Extend to be 'Samsung Electronics Testing Lab.'

2017.11

MOU signed with 'Korean Defense Agency for Technology and Quality(DTaQ)'

2018.11

Extend the field of 'Electromagnetic & raido frequency device' (5G)

2019.04

Expand the field of 'Wired Device'

2019.05

Expand the field of 'Environment & Reliability' 03.014 (KOLAS)

2019.08

Opening of 'Dongguan Lab.'

2020.08

Adding an outdoor 10M test site

2021.11

Opening of 'Munmak Lab.'
2014 - 2016
2014.05

Relocation of the Headquarters(Pajang Lab.)

2014.10

Designated 'Testing Laboratory' for 'Electromagnetic & Radio Frequency' by RRA(National Radio Research Agency)

2015.01

Selected of 'Samsung Electronics Designated Testing Lab.'

2015.11

Designated of 'High-efficiency Testing Lab.' (Ministry of Trade, Industry and Energy)

2016.01

Designated of 'CVC Consignment Testing Lab.'

2016.11

Awarded 'Prime Minister's Commendation' on 'Product Safety Day'

2016.12

Opening of 'Gosaek Lab.'
2006 - 2013
2006.02

Corporation established

2008.01

MOU signed with 'European Certification Bodies'

2009.08

Partnership with large companies such as "Samsung LED" on certification

2010.04

Mutual change "NTREE Co.,Ltd."

2011.08

Designated of 'UL WTDP Lab.'

2011.12

Accredited of 'KOLAS Certification Testing Lab.'(KS Q ISO / IEC 17025)

2013.03

Established a 'Corporate Research Institute'(Optical Fusion Technology Research Institute)

2013.09

Certified as 'INNO-BIZ Enterprise'